Written on 5:27 PM by yahoo
Muddy floodwaters have inundated a huge area of Queensland state, cutting off roads and railway lines, destroying crops, swamping mines and forcing hundreds of people to leave their homes.
"The scale of the floodwaters, the sheer size of this is best appreciated from the air and we are talking about huge areas, lots of water," Gillard told reporters after flying over the region in an army Black Hawk helicopter.
"And so it is going to be a long time back. Flood waters do not subside quickly. It takes some time, it's going to take some time here."
Rockhampton mayor Brad Carter said while the Fitzroy River had peaked it was receding more slowly than had been predicted, and floodwaters would probably not drop significantly for at least another eight days.
"The peak has held steady for a couple of days longer than we thought," he told reporters.
Carter said residents were becoming more and more concerned about their homes, many of which can only be reached by boat, and were anxious to return to see how badly they had been damaged.
"The stress and the angst is starting to increase as people are away from their homes for a longer period of time," he said.
"There is an expectation in the community that when you reach the peak, floodwaters immediately start going down and the airport opens up. It will take something like three weeks (to open the airport)."
As some towns continued their massive clean-up, Queensland Premier Anna Bligh warned that other communities were yet to be dealt the worst from the deluge and would be completely cut off within days.
"So getting supplies into these towns will continue to be a big priority."
The torrential rains that have lashed the state and created a massive flood zone have already claimed 10 lives since November 30, including four people who drowned after their vehicles were swept away by the surging flood waters.
As residents of those communities where the flooding had passed began clearing muddy debris, Gillard said payments of some Aus$4 million dollars ($4 million) had already been dispersed to some of the 200,000 people affected.
But she said there was more to come as the recovery intensified.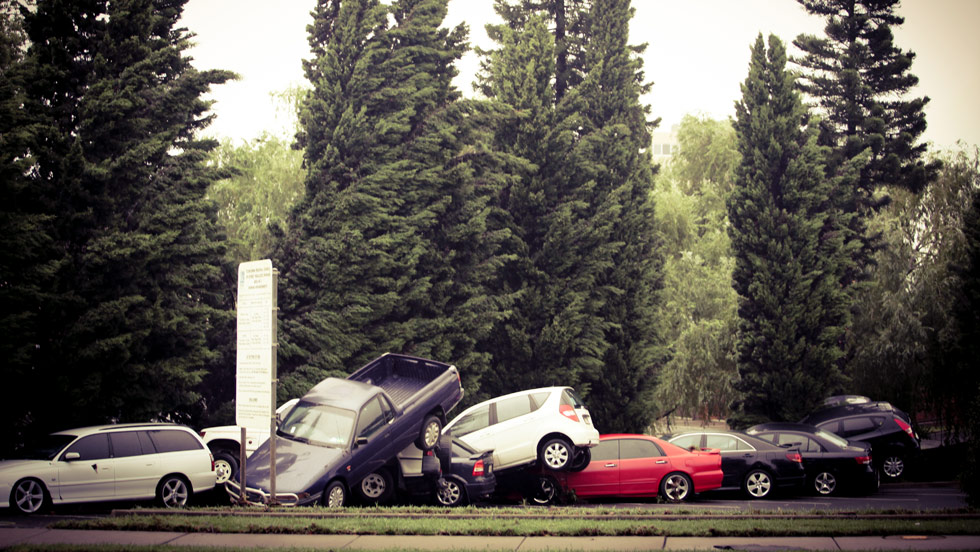 Cars are pilled up in central Toowoomba following the flash flood. The wall of water came without warning, overturning cars and swamping homes.
delivers the latest breaking news and info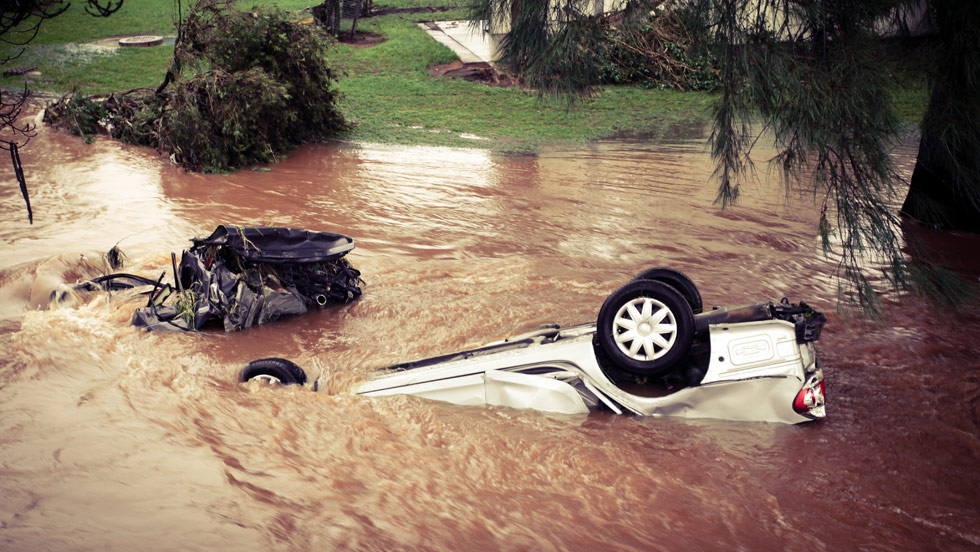 A car was overturned by a flash flood in Toowoomba on Monday. The deluge was compared to an "inland tsunami" that came with little or no warning despite weeks of rain.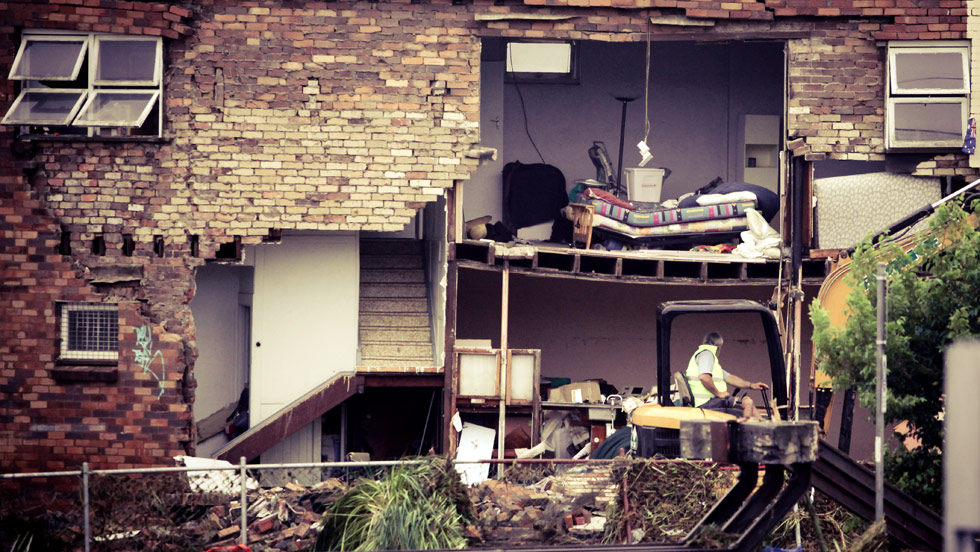 This building in Toowoomba was damaged by the flash flood on Monday.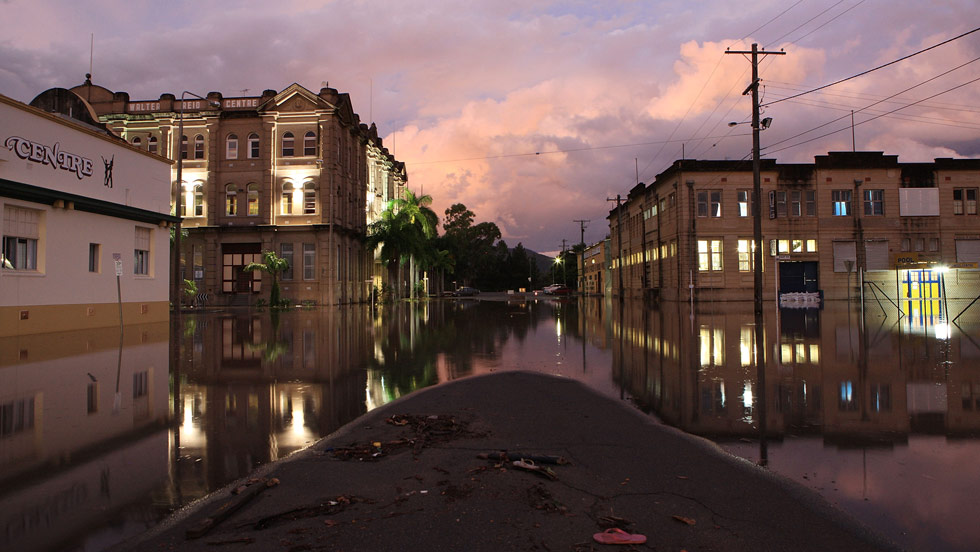 The flooding hit Rockhampton, Australia, earlier this month. The flooding seen above took place on January 6.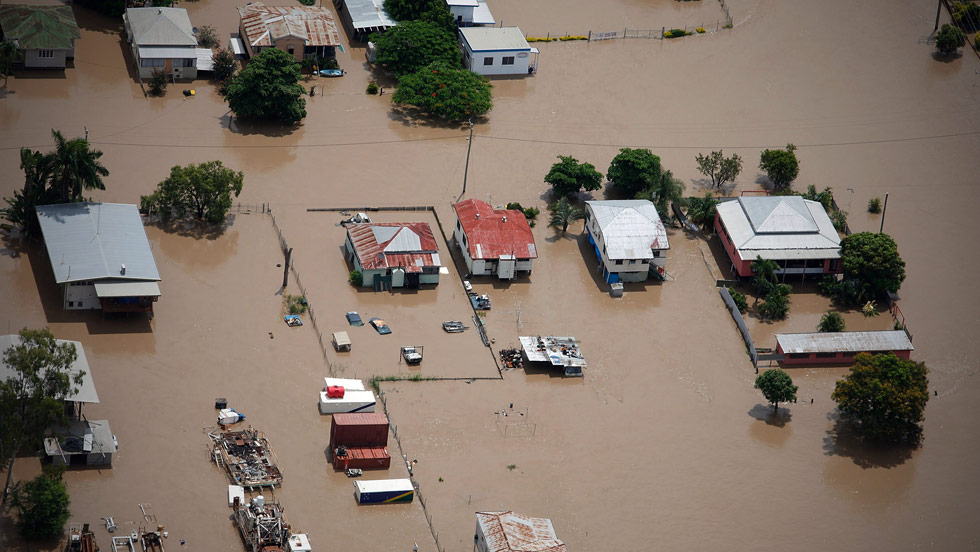 This aerial photo shows the flooded Depot Hill area, south of Rockhamption, on January 6.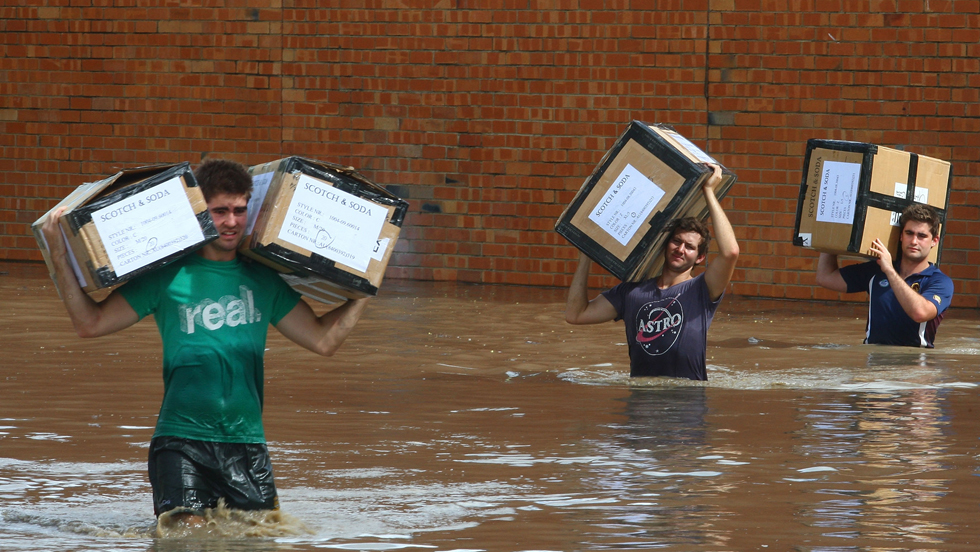 Residents of West End remove stock from a business on January 12 in Brisbane.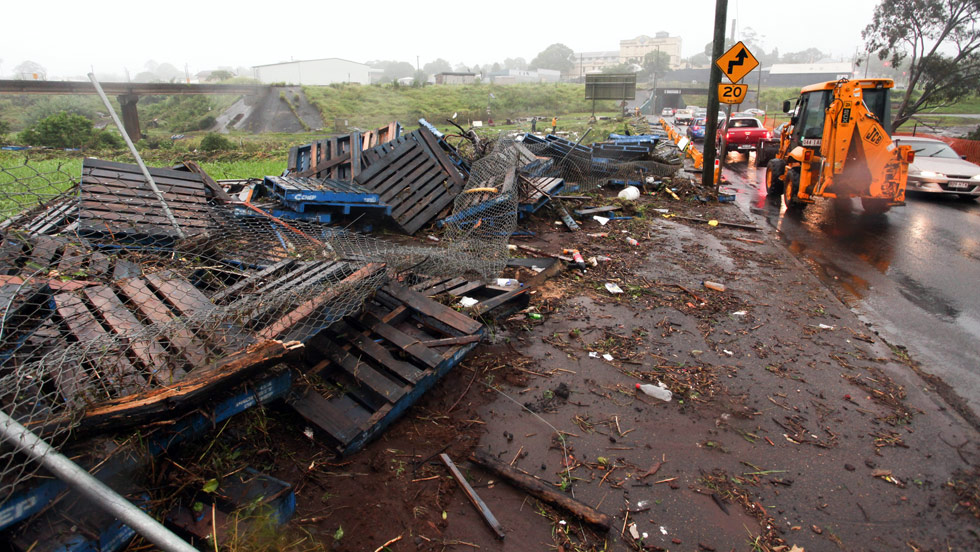 Debris litters the side of the road following flash flooding that killed at least 10 people in Toowoomba.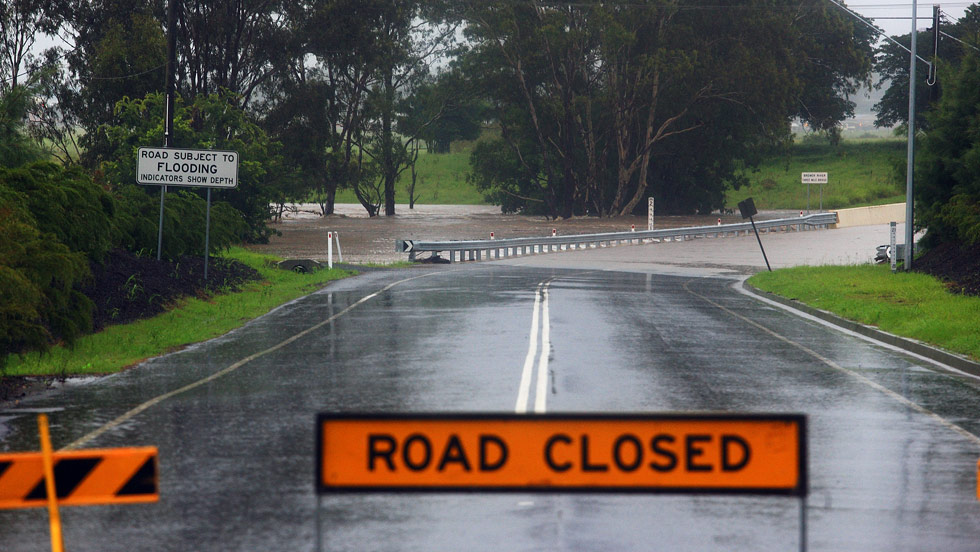 A road covered by floodwaters is closed in Ipswich, Australia, on Tuesday. Evacuation centers were filling up Tuesday night with residents seeking shelter.

If you enjoyed this post
Subscribe to our feed